Want Explosive Growth?
A Unique Approach…
In business it is very easy to know whether you are winning or losing. Like a Formula 1 race, there are winners and losers. While some are just middle of the pack.
But no matter where you are in the race, one thing is certain. You want to be better…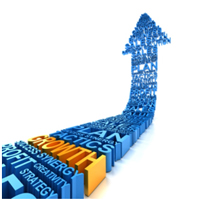 You want to be the champion in your industry
Being the champion is not easy. You know you have tried. Competition is stiff, the economy challenging, skills shortages are growing and customers are becoming evermore demanding. Yet, you know your business can be better.
That's where Dawning Truth – Strategy can assist you. We use a proprietary approach which goes beyond the traditional downsizing and restructuring approaches to strategy. Instead of focusing on outdated methods, we utilise state-of-the-art scientific and engineering based business enhancement techniques with proven results. A unique approach which aligns to 21st Century Business realities.
The best part of the process is our approach
We don't believe in long, complicated, overpriced consulting engagements as we know they often disappoint. Instead we utilise short, focused interventions that address core business issues or focus areas. This cutting edge approach is also known as Incremental Business Enhancement. It caters for both small and large business needs.
Incremental interventions can take the following forms:
High-impact projects – where we bring in a SWAT team to address your challenge
Team enablement and coaching sessions – where we work with your team to enable them to solve the challenge themselves
Long-term solution roadmapping – this caters to complex challenges or long-term strategic needs
Our intervention process includes analysis, reflection, implementation strategies, IT system recommendations, and post engagement hand-holding. This ensures that the advice given is effectively implemented in your organisation. Enabling you to grow to levels that most only dream about.
Can you imagine how this approach can transform your business?
You can get in touch with us now to discover how we can help you become the next champion in your industry.
———————————————————————————————————————————————-
Management consultants, Management consulting companies, management consulting firms, management consulting company, management business consultants, management consultant company, strategy consulting firms, strategy consulting company, top management consulting companies, top management consulting firms, business management consulting firms.